Burning Valley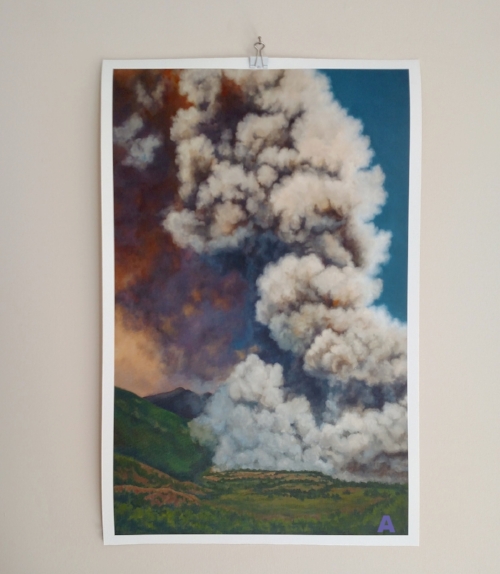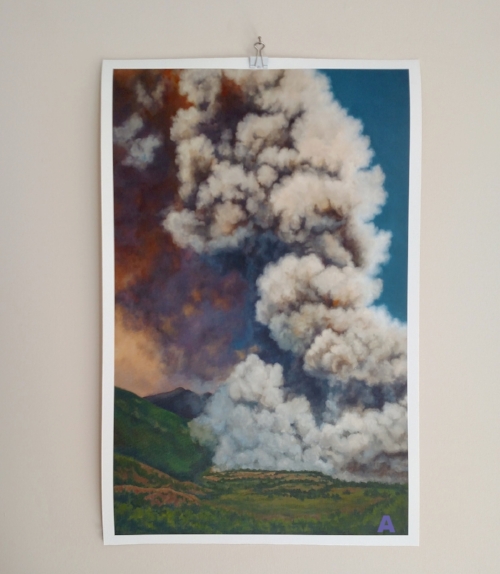 Burning Valley is inspired by a wildfire that burned in Utah several years ago. This landscape features a billowing smoke cloud and green landscape full of vibrant colors. A reminder of nature's elements and strength, this piece will bring energy and awe into your space.
Printed with archival ink on flat fine art quality printing canvas by our wonderful local printer.
PRINTED TO ORDER--please allow at least 2 weeks from the time you order before your print is shipped.
If you're interested in a custom size or want a print on stretched canvas please contact me personally and I will be happy to work out the details with you.