Strength Of The Earth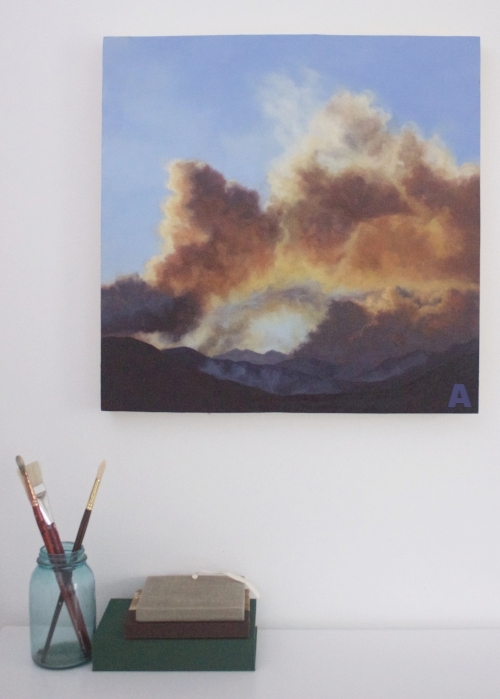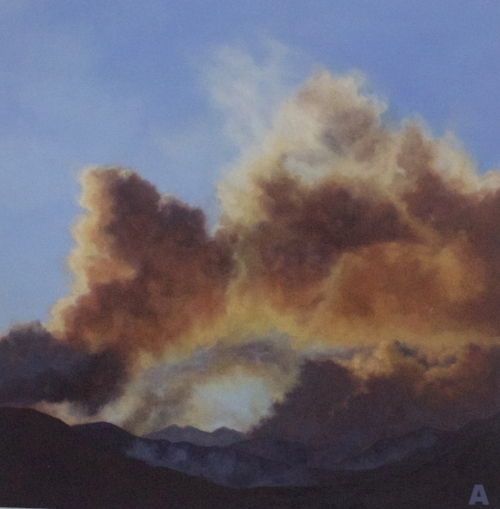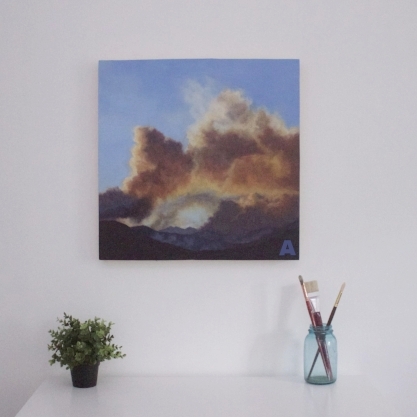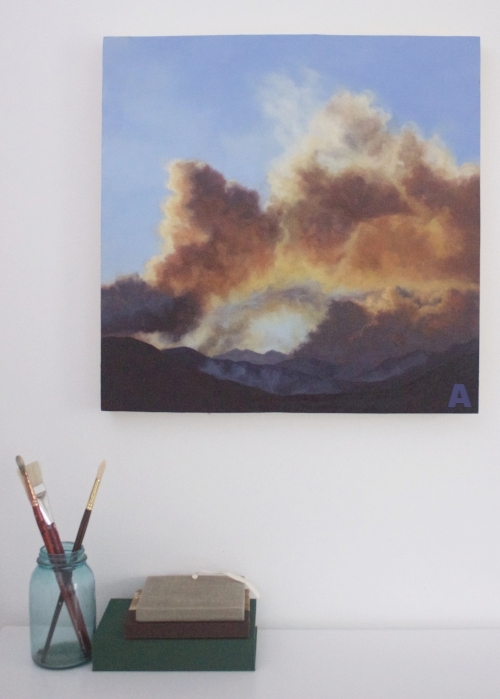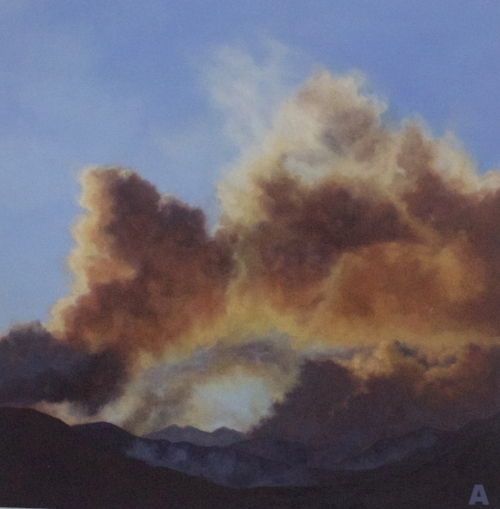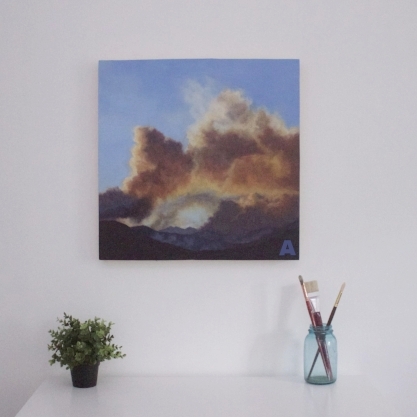 From my new work in the last year, "Strength Of The Earth" is 24x24 inch, oil on cradled panel. 2017. Based on the Blue Cut Fire from 2016 in the El Cajon Pass in the San Bernardeno Mountains, CA. This was the biggest wildfire I was able to witness while on my ART & ADVENTURE trip last summer. This large fire burned 37,000 acres.
Shipping is included.