Sleepless Fire no. 2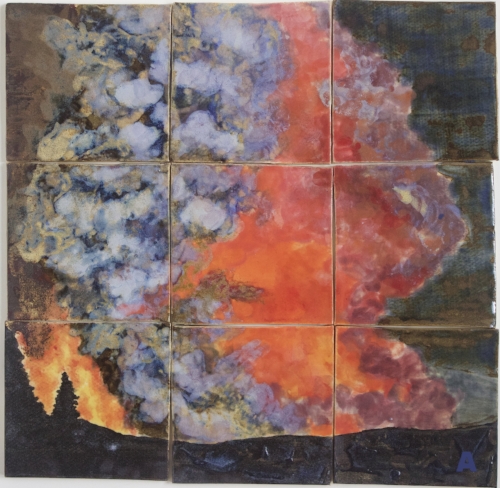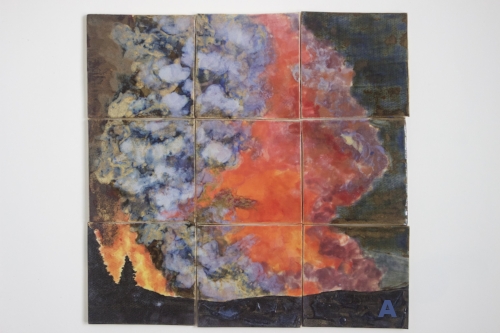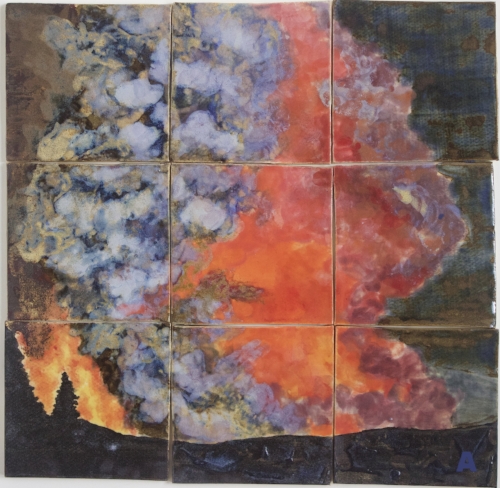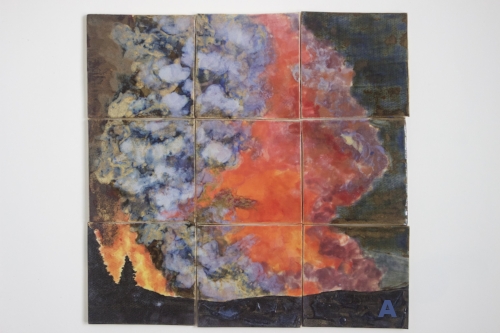 Part of my new work, "Sleepless Fire no. 2" is 12x12 inch, ceramic painting. Based off of a painting I did a few years ago, "Sleepless fire." This piece is vibrant, strong, and inspiring with the depth of glazes and textures. This piece went through two glaze firings and depicts a night scene of a strong and dramatic wildfire.
"Sleepless Fire no. 2" reminds me that our trials and tragedies never sleep. We are always dealing with something in our life that is a bit of a "wildfire." Yet I find such strength and energy from the colors and drama of this fire. It is up to us how we deal with each struggle that comes along our path, and I find being positive and hopeful of the future is how I handle my own challenges. This piece is unframed and comes in 9 parts. I recommend using a professional frame shop to get this framed for your home or office.
Images are watermarked with an "A". Signed on back.
Ceramics are handcrafted and may have small imperfections.
All Rights Reserved 2015 Annastasha Larsen