Earth and Fire no. 10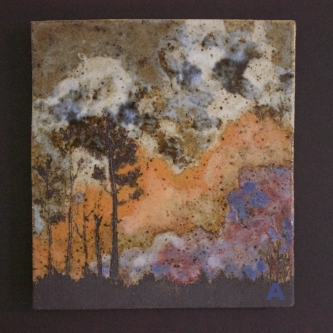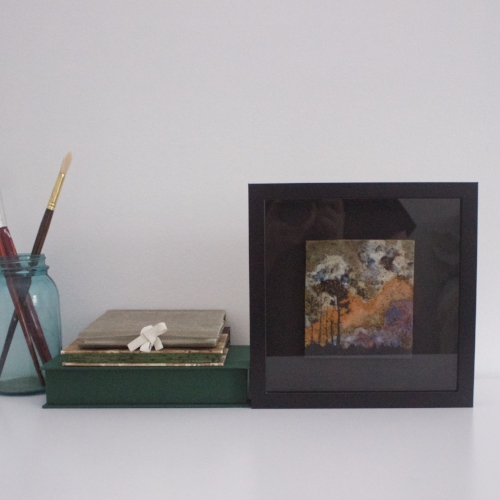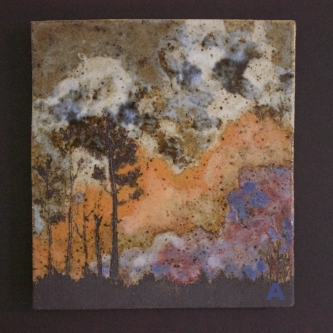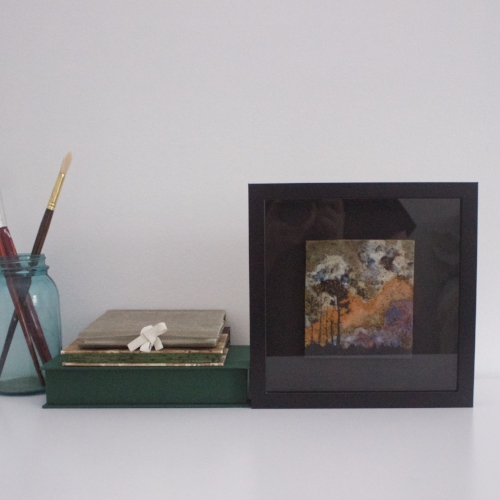 From my first "Earth and Fire" series from 2015. This piece was like magic, going through just one glaze firing and it did everything I wanted. Not all ceramic paintings come out in one glaze firing! This soft, gentle, yet vibrant wildfire landscape is ready to hang in your home or office. Earth and Fire no. 10 is 5.x5.5 inch, ceramic painting. Comes framed in a shadowbox on foamboard. Applied with multi-surface tac so you can change frame if you'd like. Frame is 10x10x2 inches.
Ceramics are handcrafted and may have small imperfections.
All Rights Reserved 2015 Annastasha Larsen