Connected By Adversity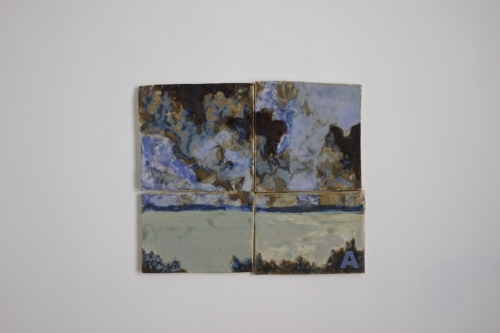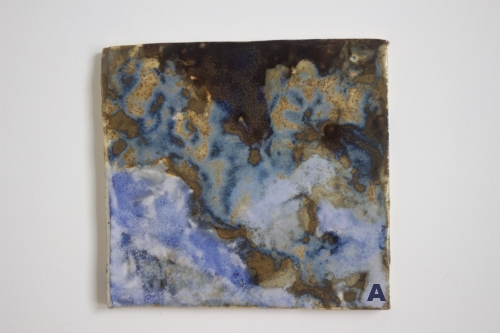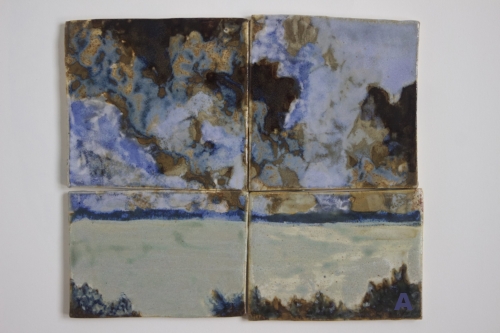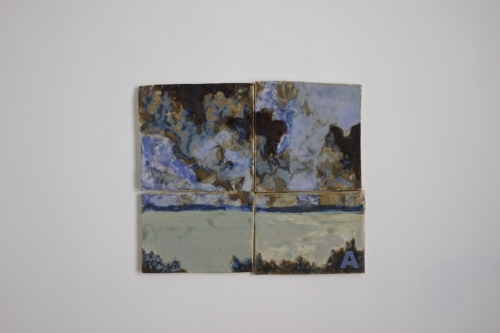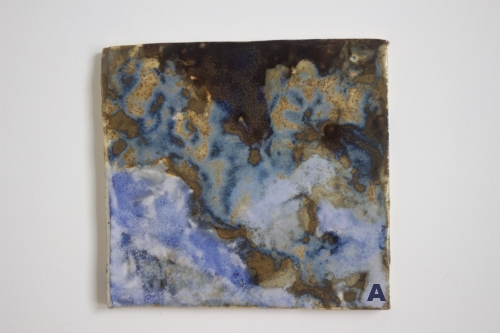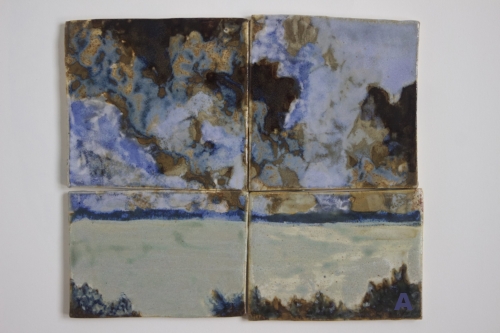 Part of my new work, "Connected by Adversity" is 6x7 inch, ceramic painting. This earthy scene shows a wide open field and the smoke in the distance. The tree line in the distance brings all four pieces together and reminds me how we meet people and find we are connected through our adversities.
I always think about my friends who have also lost their babies due to pregnancy problems, during childbirth, or suddenly as infants. Although it is a painful way and reminder to feel connected to other families through a shared tragedy, I find comfort, peace, and solace in people who understand what I think and feel. I believe sometimes we are given challenges in life so that we can help others who experience those same things, or so others can help us because they have already gone through what we have. An unusual but sacred way to connect with others--through adversity.
This piece comes in 4 parts. I recommend using a professional frame shop to frame this to your needs.
Ceramics are handcrafted and may have small imperfections.
All Rights Reserved 2015 Annastasha Larsen